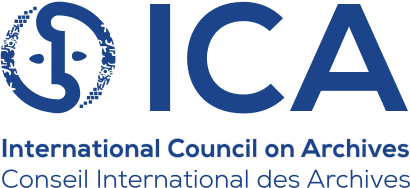 Das ICA informiert mit einem "Zwischen-Newsletter" über aktuelle interantionale Entwicklungen im Archivwesen.
Darin finden sich 1. die Ankündigung der ICA Jahreskonferenz 2018 in Kamerun, 2. ein Bericht über die Konferenz des ukrainischen Archivverbandes und 3. eine Ankündigung der ICA-Menschenrechts-Arbeitsgruppe.
Darüber hinaus wurde auch die Liste der Mitglieder des SPA Steering Committee aktualisiert.
"in-between-newsletter" 2018 – Section of Professional Associatons in the ICA
1. ICA-Conference 2018 in Youndé / Cameroon – Call for Papers
ICA Yaounde 2018 Conference will have the theme "Archives : Governance, Memory and Heritage". We look forward to seeing you on Monday 26, Tuesday 27 and Wednesday 28 November 2018 in Cameroon #ICAYaounde2018.
Send us your proposals before 22 April 2018!
Do you want to book a stand ? Sponsor an event at the conference? Promote your services? Contact Marketing and Communications Manager Christine Trembleau at trembleau@ica.org
See also: https://www.ica.org/en/events-and-resources/ica-yaounde-2018-conference.
2. On December 7, 2017 during the International Conference Archives in the Modern World: Challenges and Tasks (Архивы в современном мире: вызовы и задачи) at the headquarters of the National Academy of Public Administration under the President of Ukraine a cooperation agreement between the Association of Polish Archivists (Stowarzyszenie Archiwistów Polskich) and the Association of Archivists of Ukraine (Спілка архівістів України) was signed. The signatories were: from the Ukrainian side President of AAU Professor Mykoła Szczerbak, from the Polish side APA's Vice President Piotr Zawilski. The conference was also attended by APA's Treasurer Andrzej Jabłoński and a Member of the Main Board, Eugenia Szymczuk.
https://www.facebook.com/244358342712742/posts/333345893813986
Ragna Boden, Germany
3. News from the HRWG / ICA
The ICA Human Rights Working Group has renewed its newsletter (HRWG News). Written and compiled by Trudy Huskamp Peterson, the HRWG News is published every month since December 2009. Each issue includes dozens of pieces of news taken from newspapers and other media from all over the world.
HRWG News has a new subscription system. Unfortunately, as you know, the ICA website cannot handle the subscription to Sections' and WGs' newsletters. The Italian archival magazine "Il Mondo degli Archivi" now handles the distribution of the HRWG News. They set up for us a system to subscribe to the 3 different editions of the HRWG News: English, French and Spanish. You can subscribe by clicking here https://anai.us13.list-manage.com/subscribe?u=5942a8a83f3023c6a5a63139e&id=324882c3f7
The colleagues of "Il Mondo degli Archivi" also created for us a nice "Preview of HRWG News highlights" (see at the end of this message). Subscribers will receive the preview and then will be able to click on it to get the full issue of the News (heartfelt thanks to "Il Mondo degli Archivi"!)